Riga Business School (RBS)

Established in 1991 in cooperation with the State University of New York, Buffalo, USA and the University of Ottawa, Canada, Riga Business School (RBS) is an independent management – education institution within the Riga Technical University (RTU).

Capability

The RBS offers:
MBA programs and English language courses in Riga, Latvia,
Co-operation with international higher education institutions in the development of accredited MBA programs in the home country of the Client,
MBA related seminars and courses internationally.

Degree

Graduates are awarded a Master of Business Administration Degree which degree denotes excellence in management. Within the Latvian and Eastern European context this degree demonstrates a commitment to excellence and the implementation of new ideas and the latest management theories within business circles. RBS students also receive a certificate signed by the Rector of the Riga Technical University, the President of University at Buffalo and the Rector of the University of Ottawa indicating the compliance of RBS MBA degree to North American MBA standards.

Strategic Partners


The RBS Vision

RTU Riga Business School is the number one destination for management education in the Baltics.

Our mission is to educate managers and build leaders who create sustainable prosperity. We do this by fostering an environment in which high potential individuals are challenged, inspired and engaged through interactive learning in the world's top management practices.


RTU Riga Business school – the first choice for management education in the Baltics

Established in 1991 in cooperation with the State University of New York at Buffalo, USA and the University of Ottawa, Canada, the Riga Business school is a management–education institution within Riga Technical University (RTU). It was the first higher education institution in the Baltics to offer MBA programs in English, granting its graduates an internationally recognized Masters of Business Administration degree.

"Strong commitment to high quality, the principles of North American MBA programs and all courses presented in English make RBS distinctive," says RBS director Janis Grevins.


Why MBA@ RBS?

RBS is the only school in the Baltics offering North-American style MBA both in teaching standards and structure, containing intensive case studies, group work and active classroom involvement over at least two years of studies.

RBS is the first business school in Eastern Europe getting special access to all Harvard Business School Publishing (HBSP) learning and teaching materials.

RBS MBA programs are fully accredited in Latvia by the Ministry of Education and Science of the Republic of Latvia. We also have the International Quality Assurance accreditation awarded by CEEMAN (Central and Eastern European Management Development Association) - the premier management development organization in the region.

Classes are taught only by the experienced and professional faculty (both local and international) educated in the Western universities and actively involved in business in Latvia and abroad.


RBS Professional MBA is the oldest and most prestigious MBA program in Latvia designed for busy professionals wanting to refine their skills and move up the career ladder.

Students can take General MBA or choose between the three specializations offered - MBA Finance, aligned with the International CFA® exam requirements, MBA IT, which is designed to prepare managers to lead twenty-first century organizations in a rapidly changing, globally competitive, technologically sophisticated environment, and MBA Marketing, designed for those seeking a career in marketing.

Admission Requirements:
Bachelor or equivalent nationally recognized undergraduate degree
TOEFL score if English is not your native language
RBS Intellectual Test or GMAT score
If you have not studied Calculus, you should first complete the Pre-MBA course offered by RBS

RBS Executive MBA links North America and Europe by providing a unique blend of management training experience characterized by North American Executive MBA curriculum using academically rigorous teaching methodology, faculty from the USA, Canada and Europe, two-week North American residency, monthly modules which require only 4 days per month fully devoted to academic learning, teamwork and case analyses.

Admission Requirements:
Bachelor or equivalent nationally recognized undergraduate degree
TOEFL score if English is not your native language
At least 5 years of executive or senior-level managerial experience
Interview

Special Programs!

Professional MBA -Career
You want to move up the ladder and we want to help you to do it. An evening program for busy professionals who already work and want to refine their skills.

Executive MBA - Prestige
20 - Month European-American program delivered collaboratively by 3 Schools of Management will help you to advance to new leadership heights. The North-American managerial education complimented by the best European experience provides you with a truly global executive learning and networking experience.

Full Time MBA –Ambition
You are an ambitious student prepared for leadership roles in the global market. If you are thinking about a career in international management or are simply looking to have your career really take off, the RBS Full-time MBA is for you!

Pre-MBA – Get ready!
If you don't have an economics or business background, let us help you prepare. Our specially designed Pre-MBA program will help you to gain the necessary skills to ensure your success in the RBS MBA program.


English Language Programs

In cooperation with the English Language Institute at the University at Buffalo, the RBS English Language Center (ELC) offers English language training for personal, social and professional purposes. All courses have strong academic foundation to ensure intensity and result orientation at all levels. Before the training ELC will determine your English language skills using internationally recognized tests (Press here to sign up for the test!) and individual interviews. Then depending on your knowledge and needs, you can choose from the following programs: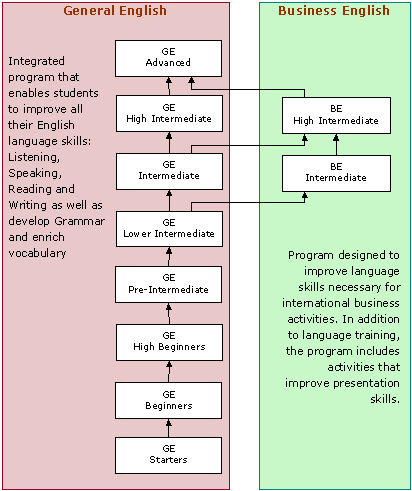 Graduate Management Admission Test

In cooperation with Pearson VUE, RTU Riga Business School offers the Graduate Management Admission Test (GMAT) exam.

The GMAT exam is a standardized assessment that helps business schools assess the qualification of applicants for advanced study in business management. Schools use the test as one predictor of academic performance in an MBA program or in other graduate management programs.

The GMAT exam measures basic verbal (English), mathematical, and analytical writing skills that have been developed during education and work.

This exam does not measure knowledge of business, job skills, or abilities in any other specific subject area, or subjective qualities - such as motivation, creativity, and interpersonal skills.

Exam is in English and lasts for about 4 hours.


RBS Executive Education

RBS Executive Education programs offer executives and managers opportunities to gain internationally recognized knowledge and skills in Riga. The programs are developed in cooperation with the global content providers and industry-leading certification authorities as well as the best professionals in the region.


CFA® (Chartered Financial Analyst®) Exam Preparation Courses

These courses prepare participants for the most respected and valued credential in the global finance community - CFA® certification. The CFA®is increasingly viewed by many as a passport to enter into and advance within investment management and corporate finance professions.

Learn more at http://www.rbs.lv